Tuesday 25th October saw the return of the SNS Expo. The SNS Expo 2022 & Growing a Sustainable Business conference was held in the Radisson Blu Hotel & Spa in Limerick, the event not only gave attendees the opportunity to network over breakfast with manufacturers, service businesses and education & training providers but also they were able to learn more about Government funding and courses available to upskill staff and hear from a range of industry experts on growing a sustainable business. The event was the first face to face event held by the network in collaboration with Next Level Skillnet in almost 3 years. We were delighted to welcome exhibitors from the SNS membership as well as training providers, Mid-West Regional Skills the Local Enterprise Office, Education and Training Boards Ireland and IDEAM Cluster members.

We now look forward to the 2023 event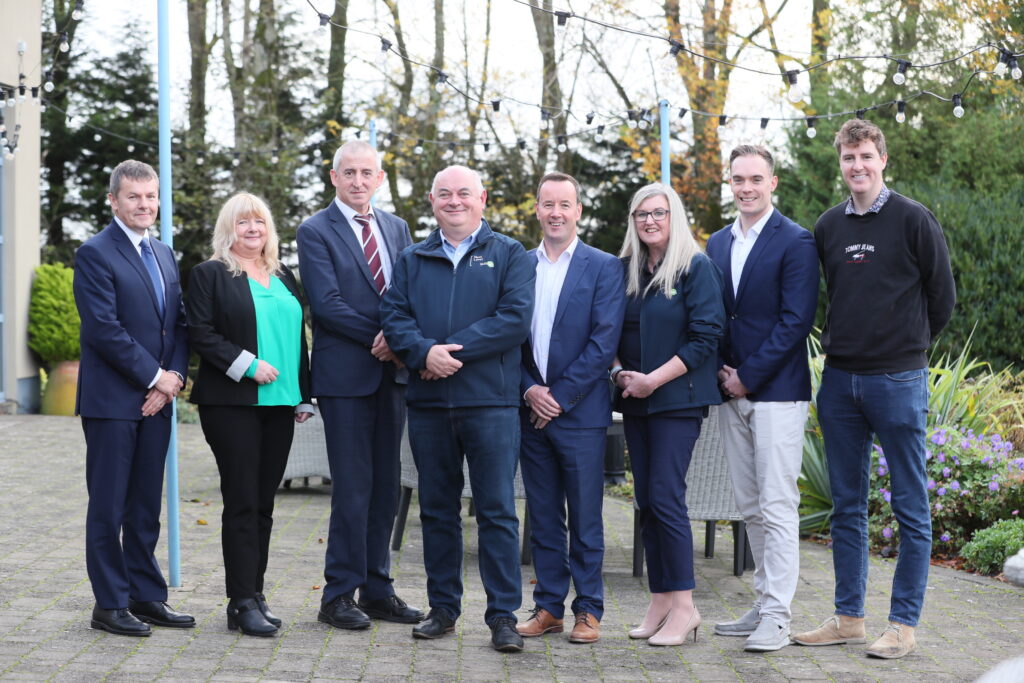 Pictured above from Left to Right, speaker Padraic McElwee, Head of Enterprise – LEO Clare, speaker Geraldine Tobin – Ocean Digital Transformation, speaker Tom McGuiness, Director – Century Business Services Limited, Gerard Murray, Network Manager – Next Level Skillnet, Joe Leddin, Mid-West Regional Skills Manager, Sue Davies, Technical Coordinator – Next Level Skillnet, speaker Dr. Jamie Meehan, Cluster Manager – IDEAM and speaker James Cluskey, CEO – Give Learn.
Picture: Eamon Ward Photography